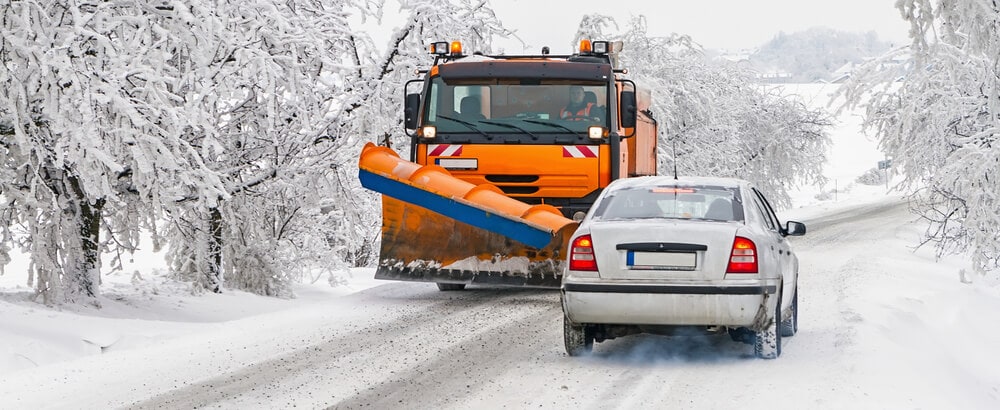 When the Chicago snow starts to fall, you can count on a healthy layer of road salt flooding the roads. And while this safety measure is a terrific de-icer during those freezing temperatures, this corrosive substance can also cause major problems with your vehicle. Do you want to know how to protect your car from road salt? The right
winter maintenance
can keep your car in great shape all season long.
What Will Protect My Car?
When salt gets on your car, it can damage both the finish and mechanics of your vehicle. That's why
washing your car
is one of the most important steps of maintaining your vehicle's health. However, it's important to take the proper measures.
Wash the salt and debris off of your car every 10 days or less to minimize the effects of salt damage. Don't forget the underside of your car!
Be sure that your vehicle is dry by the time the freezing nighttime temperatures approach. Consider washing your car earlier in the day when temperatures are above 40 degrees to be safe.
After washing, prevent locks from freezing by opening and closing the doors and trunk several times.
How Else Can I Provide Car Paint Protection?
Frequent car washes will go a long way toward keeping your car in great shape, but there are a few other maintenance services that can help.
Waxing gives your car a protective finish, which can keep the salt at bay. We recommend waxing your vehicle before winter and before summer.
Notice any paint chips larger than a pen tip? Get them repaired to minimize the chance for rust and corrosion.
Good winter driving habits can also make a huge difference. Avoid driving through puddles and deep snow when possible.
Winter-Proof Your Car at Chicago Northside Toyota
We've gone through the basics of how to protect your car from road salt, but you may still have questions about getting your car winter-ready in the Cicero and Oak Park areas. Feel free to
contact us
at Chicago Northside Toyota to get personalized advice about your make and model, or swing by our dealership for winter maintenance and repairs! We'd be happy to provide a full detailing, paint repair, or winter tire installation to prepare your car for the Chicago weather.