Ten Minutes is all it Takes to Make Us Your Toyota Dealer Near Ravenswood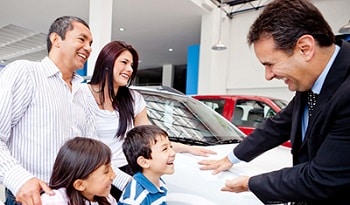 Tired of the Toyota dealer search near Ravenswood? Simplify your routine by choosing Chicago Northside Toyota. You can get to our dealership in 10 minutes through these easy directions:
Head east on West Lawrence Avenue.
Turn left onto North Broadway Street.
We are on the right side at 5625 North Broadway.
An Incredible Selection of New and Used Cars
Our goal is to cover your car sales needs-whether it be a new or used vehicle. Have you been looking to treat yourself to a new car? Toyota models are our specialty, so you can find the latest models with the features and optional equipment that you desire. Many city drivers love the Yaris, Prius, and Camry. We will find your perfect match!
Many Ravenswood drivers need a simple used car that exemplifies reliability and a cost-friendly price. You're in great hands when you choose our inventory because we have many models to choose from, including models priced under $10K.
Ways to Pay
Financing is a common service we offer. Ravenswood is in luck; we work with local financial institutions to secure a competitively priced loan. Our finance experts always strive for the lowest rates.
We know your time is limited, so to spend less time in our dealership, just fill out our credit application from your home today. When you come to see us, you already have your credit status confirmed and completed.
Change Up Your Service and Parts
Each vehicle requires meticulous care-don't trust just anyone with mechanical demands. Our factory certified technicians extensively check your vehicle to diagnose, repair, or maintain critical components. Everything from maintenance to intricate repairs is welcome!
Our authentic parts department is here to cover your Toyota. An expert will guide you to the parts you need, or they can order specialty parts for you in a timely manner. Visit our parts department today, and be sure to check our rotating specials.
Chicago Northside Toyota is Prepared for it All
Your Toyota dealer needs near Ravenswood are covered. Send us a message today with any comments, questions, and concerns. We welcome you to come to our doors today for premium Toyota dealer care!