Safety
When comparing the Toyota RAV4 vs. Ford Escape, both vehicles have the standard safety features that you'd expect. You'll find components like airbags, seat belts, electronic stability systems, and rearview cameras onboard both SUVs. But in real world testing, the Toyota RAV4 has a superior performance. The Insurance Institute for Highway Safety conducted frontal offset crash tests, which assess a vehicle's performance after a collision. The RAV4 earned an overall score of "Good," while the Escape was only "Acceptable." And while the RAV4 maintained "Good" scores across the board, the Escape's scores varied widely - even earning a "Poor" grade for hip and thigh safety. The RAV4 is the safer pick.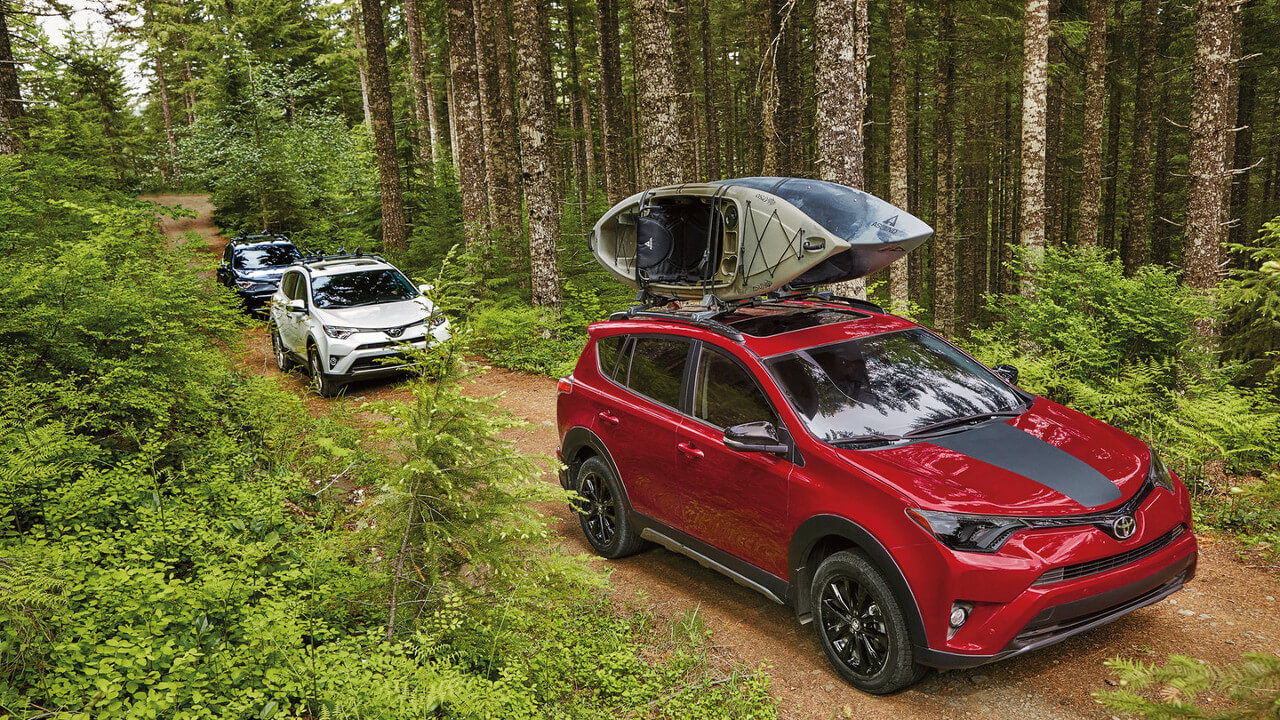 Efficiency
When you take your SUV on a road trip, you want to stay focused on the road and not on the fuel tank. Between the two models, the RAV4 is more efficient. Both models offer front-wheel drive and all-wheel drive configurations. The base Escape utilizes a 2.5L iVCT I-4 engine with 168 hp. The base RAV4 uses a 2.5L 4-cylinder as well, but it offers 176 hp. The Escape's powertrain achieves 21 city mpg and 29 highway mpg, which falls short of the RAV4's 23 city mpg and 30 highway mpg. Overall, the Toyota RAV4 simply generates the stronger fuel economy.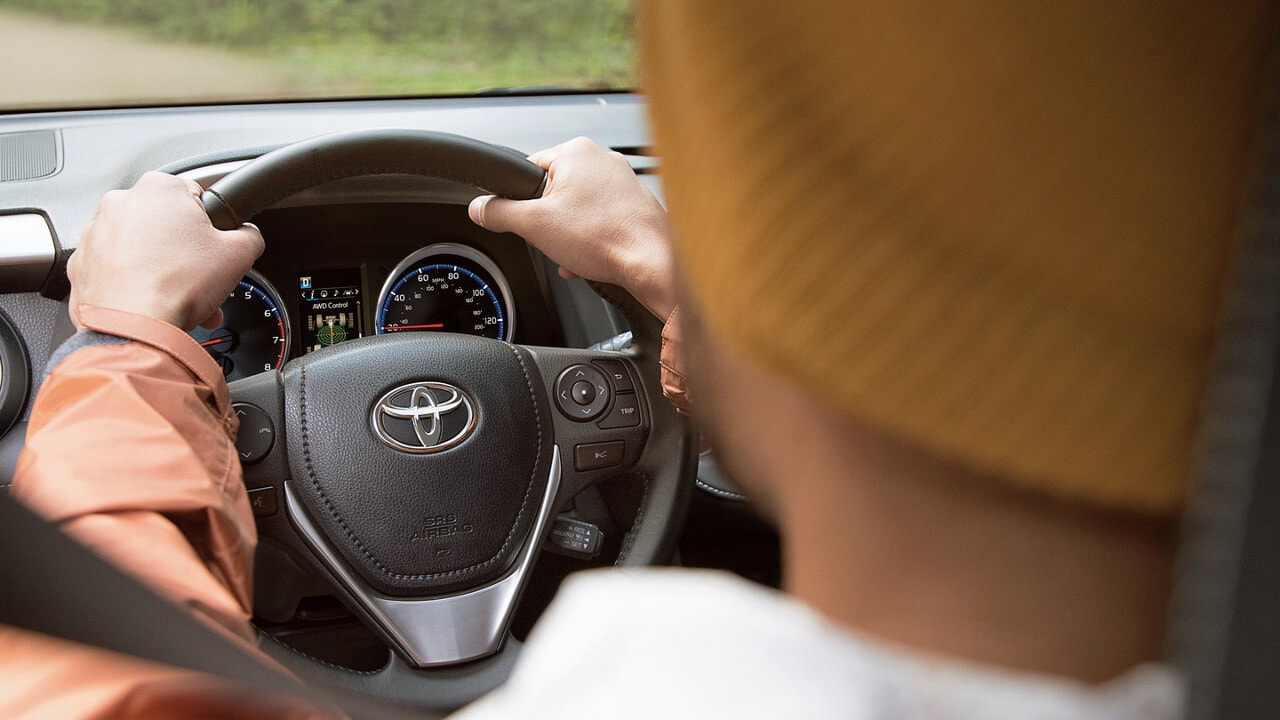 Power
An efficient SUV may be more practical, but which SUV is more fun? Once again, the RAV4 will pleasantly surprise you with its kick! Motor Trend tested the two vehicles to see how fast both could accelerate to 60 mph. The RAV4 blew away the competition with its 176-hp standard engine. While the Escape's standard 4-cylinder took 9.1 seconds to reach 60 mph, the RAV4 only took 8.4 seconds. Even the Escape turbo took 9.6 seconds! If you want a zippy SUV, then the RAV4 is the right choice for you.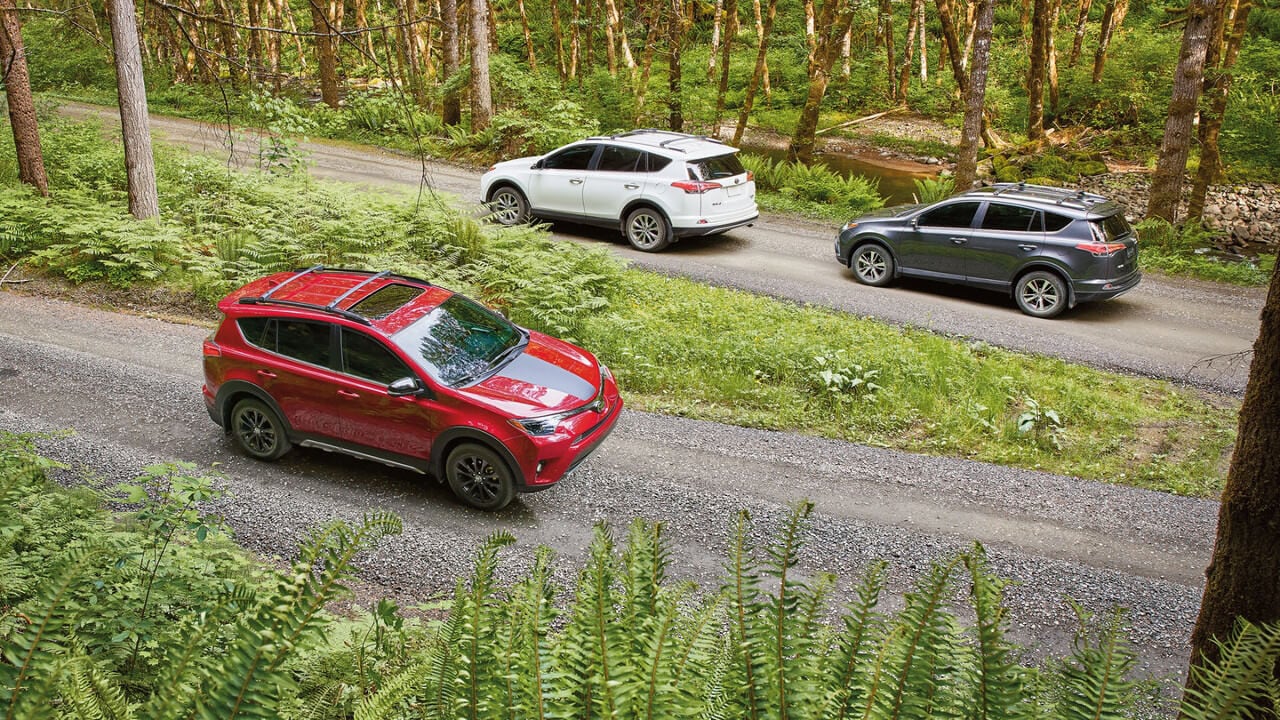 Try the RAV4 at Chicago Northside Toyota!
Between the Toyota RAV4 vs. Ford Escape, the RAV4 is simply the better buy for the modern driver. You'll get a spacious and stylish SUV with a safe, fun performance. Are you ready to try it out for yourself? Head to Chicago Northside Toyota to get behind the wheel! Contact us for more information about our inventory or a test drive.