What is the Difference Between Used and Certified Pre-Owned?
Naperville drivers will be pleased to learn that Chicago Northside Toyota participates in the Toyota Certified Pre-Owned Program while also still offering a wide range of used inventory. When it comes to comparing CPO vs. used, there are a few important distinctions to make. Here we will assist Chicago area drivers who find themselves wondering, "What is the difference between used and certified pre-owned?" Once you've finished our CPO vs. used comparison below, explore our current pre-owned inventory, calculate monthly payments with our easy-to-use payment calculator, and drive home in your dream used car or pre-owned SUV from Chicago Northside Toyota today!
CPO vs. Used: What to Know About Buying Used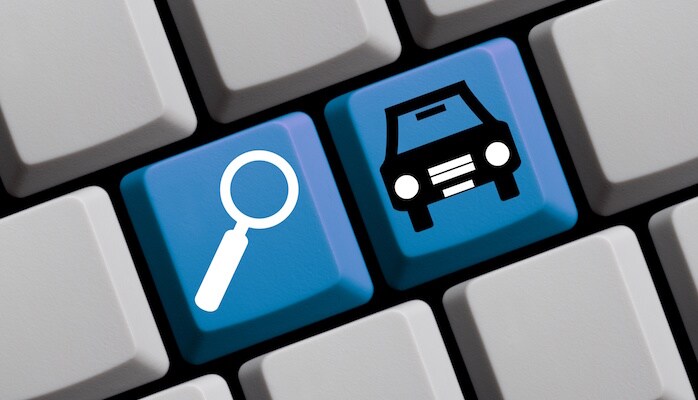 Here at Chicago Northside Toyota, used vehicles make up some of our lowest-priced inventory. Used models are priced lower than new vehicles because each one varies in model year, mileage, and the number of previous owners. With used inventory, you don't have to be concerned about depreciation. Although higher mileage vehicles might seem like a risk, these models can prove to be very reliable when maintained properly. Keep in mind the following when considering the purchase of a used vehicle:
Make sure to inspect the vehicle you're looking to purchase.
Survey the vehicle's condition, and discuss any concerns that arise to ensure safety and your needs as a driver are met.
Vehicles can last more than 200,000 miles when properly cared for with routine maintenance.
While these are all good things to keep in mind in order to be a conscientious shopper, a major advantage to buying a used car from a dealership, as opposed to a private seller, is that you can rest assured that any used models on our lot have been thoroughly inspected and vetted for safety before being available to the public.
CPO vs. Used: The Toyota Certified Pre-Owned Program
So, what is the difference between used and certified pre-owned? CPO models are typically newer with less mileage, meaning they may come at a higher price tag than some used models while remaining more affordable than a new model. Buying certified pre-owned means your model will have more of the modern technology and safety features you're looking for in your next vehicle. 
Toyota Certified Pre-Owned vehicles, in particular, come with a number of valuable benefits, such as a 7-year/100,000* mile limited powertrain warranty. Better still, your Toyota Certified Pre-Owned vehicle purchase will come with one year of roadside assistance**. Plus, for those who like checking out a vehicle's history before purchasing but don't want to pay extra to do so, every Toyota Certified Pre-owned vehicle purchase comes with a CARFAX ® vehicle history report***. So what qualifies as a certified used Toyota then? In order to become classified as "certified pre-owned," these Toyota vehicles must meet the following criteria:
Be of a model year within 6 years of the most recent model year
Have less than 85,000 miles
Pass a 160-point quality assurance inspection
Get Help Choosing Between Used and CPO at Chicago Northside Toyota
Still need help comparing used vs. certified pre-owned? Learn about what's considered good mileage on a used car, and contact us with any of your questions on our used inventory! You can also get the process started by apply for financing online from the comfort of home. 
*Whichever comes first from date of Toyota Certified Used Vehicle (TCUV) purchase or 100,000 total vehicle miles. Program available in continental U.S., D.C., Alaska and Canada. See TCUV Warranty Supplement for details.
**From date of Toyota Certified Used Vehicle purchase. Covers most services, including flat tires, lockout service, jump starts, fuel delivery up to 3 gallons, no more than 2 times per month, and towing for mechanical breakdown or collision recovery to the nearest Toyota dealership (except alternative fuel vehicles, including electric and fuel cell vehicles, which may be towed to an authorized charging or fueling station). Services provided exclude any parts required. Coverage available in the continental United States of America or Canada. See Certified Warranty Supplement for warranty details.
***Beginning December 1, 2005 CARFAX® Vehicle History Reports™ are a required part of every Toyota Certified Used Vehicle. See your local dealer for details.
Make an Inquiry