Whether they have a growing family or they simply value the added versatility and cargo space, drivers from Naperville to Glenview are always looking for the next best SUV. With so many options in this competitive vehicle class, drivers are left reflecting on their budget and comparing what they can afford to the wide array of new models on the market. If a new SUV will stretch the budget a bit too far, rest assured there are plenty of other great options available! We're proud to offer our customers a wide selection of affordable, high-quality used SUVs. Read on to learn about the many benefits you'll receive when you buy a used SUV from Chicago Northside Toyota.
Perks of Used SUV Ownership
You likely already know that buying a used SUV is an easier way to make your SUV purchase fit within your family's budget. This is because while used models may not necessarily be that old, a large amount of vehicle depreciation takes place in the first few years of a vehicle's life. For this reason, opting to purchase a used SUV allows you to circumvent the depreciation and purchase at the price of the vehicle's current value.
Certified Pre-Owned Toyota SUVs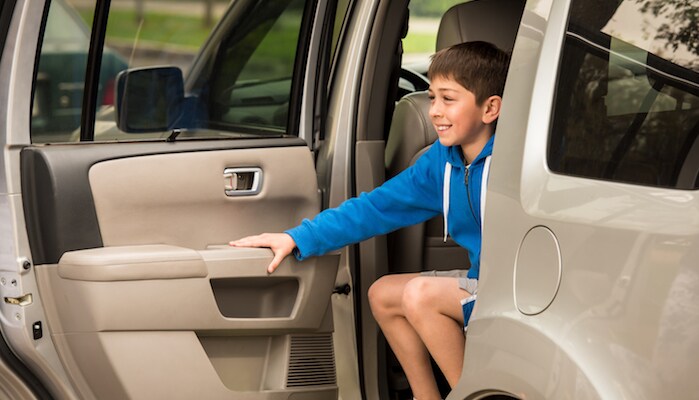 Also worth noting is that there is a difference between used Toyota SUVs and ones that are certified pre-owned. CPO models are newer in model year and have fewer miles than other used vehicles. These vehicles come at a higher cost than used models but boast some valuable advantages. Toyota Certified Pre-Owned vehicles come with a 7-year/100,000* mile limited powertrain warranty. Additionally, your Toyota certified pre-owned vehicle purchase will come with one year of roadside assistance**. As an added benefit, you'll also receive a CARFAX ® vehicle history report*** with your purchase. In order to become classified as "certified pre-owned," these used Toyota SUVs must meet strict requirements. These include but are not limited to:
Model year within 6 years of the most recent model year
Less than 85,000 miles
Passing of a 160-point quality assurance inspection
While you're here you can also learn more about what's considered good mileage on a used car!
Find Your Pre-Owned SUV at Chicago Northside Toyota
Here at Chicago Northside Toyota, we know you have a few different places to turn when you're looking to buy a used SUV. With a great selection of used SUVs from popular automakers, Toyota Certified Pre-Owned vehicles, and our bargain inventory, we're confident we have the perfect used SUV that will work with your finances. Additionally, our skilled finance team is standing by to assist with any auto loan questions you may have. To learn more about your used SUV options, contact us today! Still browsing new SUV options? We'd be happy walk you through Toyota Highlander configurations.
*Whichever comes first from date of Toyota Certified Used Vehicle (TCUV) purchase or 100,000 total vehicle miles. Program available in continental U.S., D.C., Alaska and Canada. See TCUV Warranty Supplement for details.
**From date of Toyota Certified Used Vehicle purchase. Covers most services, including flat tires, lockout service, jump starts, fuel delivery up to 3 gallons, no more than 2 times per month, and towing for mechanical breakdown or collision recovery to the nearest Toyota dealership (except alternative fuel vehicles, including electric and fuel cell vehicles, which may be towed to an authorized charging or fueling station). Services provided exclude any parts required. Coverage available in the continental United States of America or Canada. See Certified Warranty Supplement for warranty details.
***Beginning December 1, 2005 CARFAX® Vehicle History Reports™ are a required part of every Toyota Certified Used Vehicle. See your local dealer for details.
Make an Inquiry